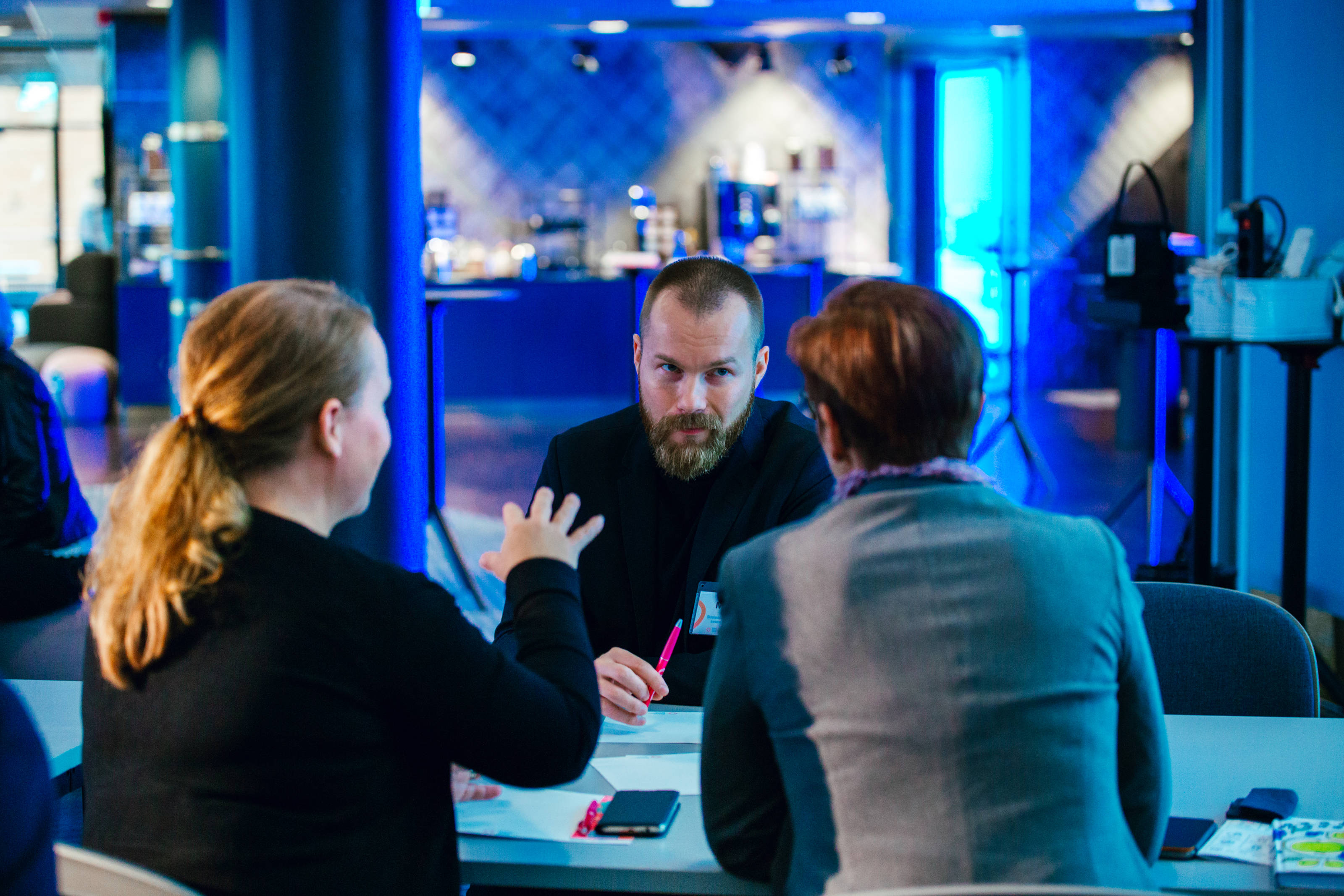 Network in Finland and globally
OUR NETWORK IS READY TO HELP YOU IN FINLAND AND AROUND THE WORLD
Companies seeking international growth can benefit from the services of regional Team Finland coordinators and Finnish missions abroad.
Team Finland coordinators in Finland
There is a Team Finland growth and internationalisation coordinator in each Finnish county. The coordinators' tasks include helping growth companies on the road to internationalization with the services offered by the Team Finland network.
The coordinators will help you with the progress of your company's plans. They are able to combine services in the area and on the national level and will find the perfect solutions for your company from a wide array of services offered. The themes covered include:
establishing the development needs of the preconditions for internationalisation
planning international business operations
launching international business operations
engaging in international business operations
expanding international business operations
Furthermore, the coordinators will help you to find the most suitable sources of funding, from the Business Finland funding to EU sources. It is possible to allocate funding to
the preparation of an internationalization strategy,
market research,
product development
hiring a new adviser.
You can find contact details of the Team Finland coordinator in your area at:
https://www.ely-keskus.fi/web/ely/yrityksen-kansainvalistyminen
Team Finland around the world
Missions
The Finnish missions around the world work to promote the successful internationalisation of Finnish companies. Ministry for Foreign Affairs and missions
Help companies in establishing connections
Offer information about the markets and opportunities in each country
Support questions related to entry-into-market
In addition to these services, the Ministry for Foreign Affairs provides funding from development funds to private sector instruments that contribute to the partnerships of Finnish companies and business opportunities in the developing countries.
The Ministry for Foreign Affairs can furthermore provide information on how to benefit from EU's trade agreements around the world.
View the list of missions around the world
Business Finland's network
Business Finland's international network of experts offers local insight with global vision. Business Finland has over 100 professionals in over 30 countries.